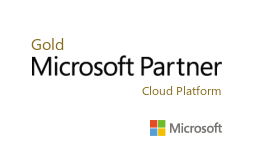 iT1 as an Authorized Premier Support Partner
Premier Support for Enterprise offers end-to-end managed support for customers across the full Microsoft spectrum of products and services. Tailored to your unique business priorities, Premier Support for Enterprise helps you accelerate the value of your on-premises and cloud-based software investments by minimizing risk, reducing downtime, and lowering support costs.
What is Premier Support
Your designated, go-to expert and advocate within Microsoft who's focused on maximizing your outcomes
Prevention – Drive your initiatives forward with recommended proactive services that accelerate implementation and results
Keep your business running smoothly with as-needed problem resolution across your portfolio of Microsoft products
Escalation management, collaboration with Microsoft, and detailed support planning
Increase your Uptime
Use technology as a business driver. Reduced downtime and greater agility keep productivity and revenue high.

average revenue increase over five years due to reduced downtime
%
fewer downtime incidents per year
%
reduction in incident resolution time
%
fall in time waiting for helpdesk support
Bundled within your iT1 and Microsoft Solutions:
•   Premier Support Included in CSP
•   24x7x365 dedicated Microsoft Support
•   Critical Incident Manager for all SevA cases
•   Proactive Engagement Opportunities with Microsoft Engineers
Boost efficiency and lower IT costs
IDC looked at how accessing industry-leading experts instead of investing in additional IT staff can increase productivity and lower costs.
over a five-year average of annual productivity gains
Premier Solutions are categorized by the following segments:
•   Adoption Services
•   Architecture Services
•   Assessments
•   Health Checks
•   Security Services
•   Workshops
Premier offers many options to fit your needs.
Browse the full catalog of services including MSRP pricing.
Contact us for more information including discounted pricing.
[table id=8 responsive=flip responsive_breakpoint="desktop" /]
CONTACT iT1 TODAY!
Ready to Get Started?
Contact iT1 today and start maximizing your IT investments.
Phone: (877) 777-5995
Local: (480) 777-5995
Fax: 480-777-5994
Email: [email protected]

iT1 Office Locations
APPLY NOW
Please select a valid form