Why iT1
Our IT solutions scale—and so do our relationships.
At iT1, relationships are important to us. That is why we invest in what matters.
Our commitment to impeccable customer service, helping our employees grow, reducing our carbon footprint, and charity in our local community sets the tone for who we are. And how we work.
Our Evolution
From startup to IT transformation, 15 years of excellence.
STARTUP

Procurement Best-in-Class Technology
EXPANSION
iT1 Consulting Technical Services Managed Services
SOLUTION
NOC Monitoring Professional Services Virtualization
CLOUD
iNOC Monitoring Professional Services Virtualization
IT TRANSFORMATION
IoT Data Enablement Secure IT Customer Experience
Commitment to our Community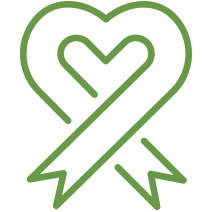 We make a difference in
Tempe and across the U.S.
We pride ourselves on giving back and making a difference through our iT1 Cares program.
Maintaining the smallest
footprint possible
iT1 is committed to going green! We have specially fitted our offices with eco friendly technologies and reduced consumption.
Work with Us!
We are consistently voted a 'Best Place to Work'.
Looking for a great place to work with top professionals, cool perks, the industry's best technologies, and more? Look no further!
Our Commitment to Service
iT1 Source is committed to satisfying customer requirements and expectations by efficiently and cost effectively providing high quality products and services, while systematically reviewing our processes and continually improving our quality management system.
ISO Certified
We are proud to have been awarded ISO Certification!
ISO 9001:2015
Cert No. C2021-02500
Effective June 1, 2021 – May 31, 2024


Serving a Variety
of Industries
Together with our partners, iT1 provides
advanced technology solutions tailored
to your industry's needs.


Advanced Consulting Partnerships
CONTACT iT1 TODAY!
Ready to Get Started?
Contact iT1 today and start maximizing your IT investments.
Phone: (877) 777-5995
Fax: 480-777-5994
Email: [email protected]

iT1 Office Locations