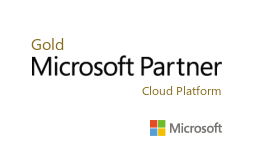 With all of Microsoft's upcoming changes, it may be challenging to know how they may affect your organization. Rely on our team of experts to keep you updated and help you navigate through your licensing options with ease.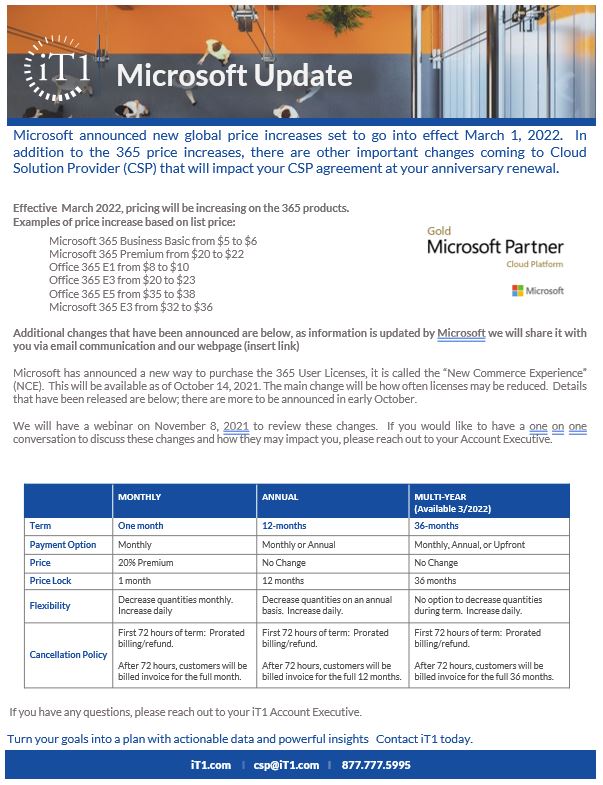 Microsoft Pricing and NCE Announcement
Microsoft announced new global price increases set to go into effect March 1, 2022.  In addition to the 365 price increases, there are other important changes coming to Cloud Solution Provider (CSP) that will impact your CSP agreement at your anniversary renewal.
Timeline of Microsoft Changes
New Commerce Experience (NCE)
Take note of the following important dates.
10-14-2021

• NCE 12-month and NCE month-to-month now available
1-1-2022

NCE Promotions Available
1-15-2022 to 2-15-2022

• Decision to change anniversary date deadline
• Implementation of anniversary date changes
3-1-2022

• Microsoft pricing increase
• NCE 36-month now available
• NCE only now available
Mitigation options:
Stay as-is and move into the NCE at anniversary date
Reset anniversary date to lock in pre-increase pricing as well as ability to reduce licensing
Look at NCE offer to see if it fits your environment
Create mixture of current CSP and NCE experience
CSP - New Commerce Experience Billing Platform
Understanding the new options that will be available to you soon.
There are more options that are coming soon that are different from the two options that you have today. What are they and when will they be available? See answers to these questions and more from our own CSP Team of Experts!
Webinar Alert:
iT1 Presents: Microsoft Updates: NCE and Global Price Increases
Effective March 1, 2022, all subscriptions will be required to move to the NCE Platform.
What does this mean for you?
CONTACT iT1 TODAY!
Ready to Get Started?
Contact iT1 today and start maximizing your IT investments.
Phone: (877) 777-5995
Local: (480) 777-5995
Fax: 480-777-5994
Email: [email protected]

iT1 Office Locations