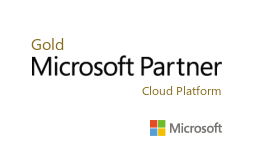 Microsoft announced new global price increases set to go into effect March 1, 2022.  In addition to the 365 price increases, there are other important changes coming to Cloud Solution Provider (CSP) that will impact your CSP agreement at your anniversary renewal.
Effective March 2022, pricing will be increasing on the 365 products.
Examples of price increase based on list price:
Microsoft 365 Business Basic from $5 to $6
Microsoft 365 Premium from $20 to $22
Office 365 E1 from $8 to $10
Office 365 E3 from $20 to $23
Office 365 E5 from $35 to $38
Microsoft 365 E3 from $32 to $36
Meet NCE
The New Commerce Experience
Microsoft's new way to purchase the 365 User Licenses is called the "New Commerce Experience" (NCE). This will be available as of October 14, 2021. The main change will be how often licenses may be reduced. Details that have been released are below; there are more to be announced in early October.
Webinar Alert:
iT1 Presents: Microsoft Updates: NCE and Global Price Increases
Effective March 1, 2022, all subscriptions will be required to move to the NCE Platform.
What does this mean for you?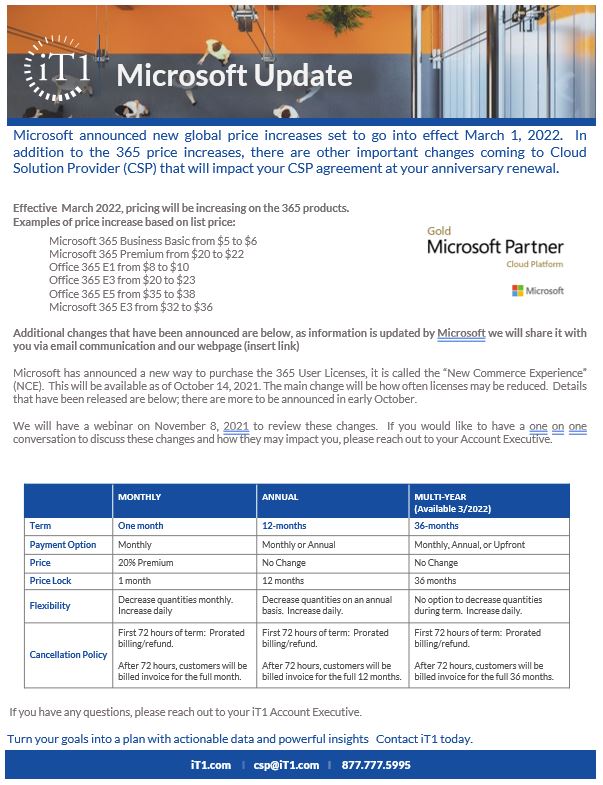 Get the Details
Get in the know and stay informed. Bookmark this page and download this pdf to have the information where you need it, when you need it.
CONTACT iT1 TODAY!
Ready to Get Started?
Contact iT1 today and start maximizing your IT investments.
Phone: (877) 777-5995
Local: (480) 777-5995
Fax: 480-777-5994
Email: [email protected]

iT1 Office Locations