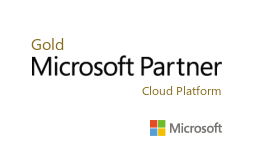 IT1, a Microsoft CSP, offers many solutions to move to the cloud.  Our solutions and additional services align with your 365 and Azure needs.   Our Microsoft Experts are helping clients with their cloud, pricing models and know the latest on product announcements.
Why iT1 for Microsoft 365
One point of contact for billing, support, onboarding
Multi-Cloud Architects on site
iT1 Basic and iT1 Standard resolves the common challenges
Environment analysis, current licensing and tenant review
Account set-up or Tenant CSP delegated admin authority
Subscription type to tenant onboarding session
User productivity and adoption
NCE pricing platform
Global presence in multiple countries
Why iT1 for Microsoft Azure
Our Azure expertise was built on helping our customers select the best cloud migration path and guiding them through the journey to adoption.  We offer assessments, annual reviews and services to optimize your Azure environment.
Cloud Readiness and Architectural Expertise
Migration from On-premises to Cloud
Adoption and Scaling
Simplified Billing
iT1 Support and Services
Microsoft Cloud Offer:
CONTACT iT1 TODAY!
Ready to Get Started?
Contact iT1 today and start maximizing your IT investments.
Phone: (877) 777-5995
Local: (480) 777-5995
Fax: 480-777-5994
Email: [email protected]

iT1 Office Locations