Why Today's Customers Will Not Settle For Yesterday's Technology
Organizations use technology for many reasons. Some technology connects your customers to the goods and services you offer while other technology connects your employees, partners, and vendors so you can offer goods and services to your customers. No matter which side of the connection between you and your customers, technology is present today and will be present tomorrow. So the question for organization leaders is, are you using yesterday's technology to connect with today's customers?
Modern customers demand secure, fast, reliable and consistent experiences. When your customers experience anything less, they leave because in the ever-emerging and evolving consumer marketplace, your organization has a new competitor every day. So why would a customer stay where products and service are not secure, fast, reliable, and consistent?
Delivering your customer expectations requires regular technology updates and refreshes. That router, firewall, VPN, etc. you purchased so long ago may no longer be sufficient to meet the modern expectations of your customers or employees. Many organizations capitalize major equipment purchases for three to four years but then forget to evaluate the equipment once it is paid off. Given the world events since 2020, it is very possible that much of your information technology was paid for, reached the end of a lease to purchase agreement, or otherwise moved to a depreciating asset on the books.
So is 2023 the year to upgrade or refresh your technology?
Why 2023? There might be many reasons but for the technologists making a case to the finance teams, a starting point is the number of systems vulnerabilities and attacks that have been discovered since January 2020. With IT teams distracted focus supporting 90% remote workers, hackers have had lots of time to find the vulnerabilities in your old technology. Your organization needs modern infrastructure that does not have the security or operating system holes that may exist in equipment deployed in 2019 or earlier. While there are patches for some vulnerabilities and threats, has your organization deployed and verified every patch? How do you know for sure?
A true technology refresh gives your organization a new starting point to stay ahead of the hackers. When you implement new technology you are inserting all of the hacking lessons learned by your vendors. Moreover, you are resetting the patch and maintenance clock to zero so that you can say with confidence, we are up to date, which is a big deal for any modern technology platform. A technology refresh also supports your team's skill building and provides the opportunity to work with your VAR or reseller to ensure you can provide your customers and employees secure, fast, reliable, and consistent experiences into the future.
If a technology refresh is not in your 2023 plan, where is it? Hackers are counting on you not upgrading your equipment, missing that one patch on one system in one remote location, or just being distracted enough that you do not notice they found the hole in the OS that has them streaming all of your data away 500 KB at a time.
After all, as long as you aren't consistently upgrading, they have forever to steal from you or to find a way to inject ransomware into your systems. Then you will pay for a technology refresh just to get your data back and you will pay again to actually refresh the technology. Wouldn't it be easier, cheaper, faster, better, etc. to just upgrade your technology now, before the hackers find you?
To learn how iT1 can help your organization determine if it's time for an IT or infrastructure refresh, visit https://go.it1.com/infrastructure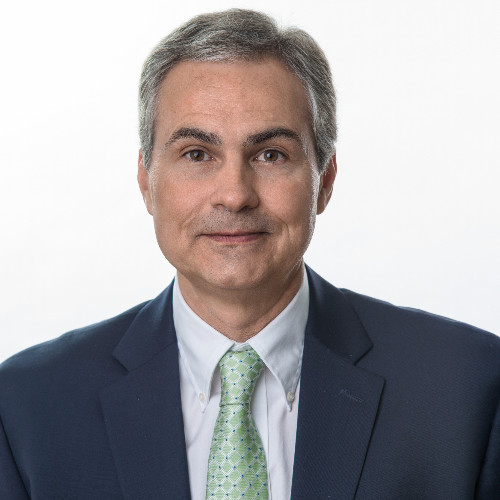 AUTHOR BIO
Dr. Mike Lewis serves as Chief Information Officer, EVP of Informatics, Security & Technology for Trillium Health Resources, a managed-care organization serving more than 350,000 members in North Carolina. He earned his Doctor of Management degree from George Fox University and is a former MBA adjunct professor at Maryhurst University. Mike has worked in the IT field for more than 25 years with stints at IBM, Merisel, and Dell.
<< Back to Resources