What INFRAM Is and How It Can Help Your Organization
The HIMSS Infrastructure Adoption Model (INFRAM) was created to assist healthcare organization leaders assess and map their infrastructures as well as evaluate their technology choices, maturity, and supporting goals. Essentially INFRAM is another maturity model that also benefits adopters by supporting international standards and benchmarks. INFRAM was developed by people who understand and believe that infrastructure is the key to other high quality service delivery for any healthcare organization. As an IT leader who grew my professional career from the infrastructure side of IT, I could not agree more. That is, much of organizational success rides on infrastructure and its' required investments. As a long-time organization and IT leader, I firmly believe that no organization of any type can grow, change, and adapt toward success without the proper infrastructures in place.
Infrastructure applied to healthcare ultimately ends with digital health at the individual and personal level. In other words, the infrastructure investments, maturity models, and improvement cycles all support digital health delivery. Defined in the INFRAM model there are four infrastructure goals and eight stages to support them. As with most things in life simple does not mean easy. The seemingly simple goals include defining infrastructure capabilities by domain e.g., mobility, security, collaboration, transport, and data center—and defining how they work together. Then, developing a pathway to build the infrastructure using strategic technologies and plan alignment to ensure future clinical and operational goals are supported. Next, actively improve care delivery through optimization and ensuring speed, capacity, and capabilities to access information everywhere it is needed. Finally, focus on cyber risk and infrastructure impacts using mitigations, understanding the scale and life of your data, and include ROI measures to support the investments.
The INFRAM model supports and defines the work to achieve the four infrastructure goals using eight suggested maturity level stages. Reviewing the deliverables associated with each stage, all are logical and align with other Capability Maturity Models (CMMs). Moreover, they align with building any modern infrastructure, whether supporting healthcare or any other industry. Like other CMMs, each stage and the associated deliverables build on one another to elevate infrastructure elements including security, reliability, flexibility, capacity, and modern management tools. To fully understand the level of detail, goals, stages, and overall structure of the INFRAM model – start here.
Hitting the highlights for a stages overview, the lowest level of the model, Stage 0, is essentially nothing, meaning that none of the foundational components, processes, or practices exist in the organization. In 2023, that is unlikely to be true even in the smallest organization because many of the elements are cheap, free, or built into many infrastructure products. Stage 1 begins to identify modern organizations that are smaller with limited resources and IT funding to include static IP s and limited redundancies. Stage 2 begins to touch on mid-sized organizations with intrusion detections and a level of central management. Stage 3 defines scalability through IPS, Blades, and other modern infrastructure systems. Stage 4, now in the top half of the stages, focuses on portability and high availability. Stage 5 is a bring on the security layer with real time scanning and network micro segmentation. Stage 6 includes the software defined network and cloud services. Finally, Stage 7 rounds out modern infrastructure options with 802.11x, BYOD, and MDM solutions.
While there is nothing miraculous in the model, the combination of technologies, processes, management, and user focus will provide not only an infrastructure that can support broad and varied operations, if implemented correctly, your end users will barely know its there. They will only know that stuff just works, and that is the best complement any infrastructure can receive.
So, what is your first step if INFRAM aligns with your organization's needs? Call your infrastructure partner. Understanding the capabilities, capacities, and overall fit to build and maintain a flexible infrastructure as defined in stage seven, requires deep knowledge that typically extends beyond in-house administrator's skills or time to learn. Meeting INFRAM or any CMM goal requires outside assistance from a collection of experts who can focus on the standard while you focus on your organization's needs. Meeting INFRAM goals is not a DIY project. It is not a go get more money action. Moreover, it is not a just start somewhere and hope we get to our destination type of journey. To meet these goals and stages in ways that will pass an audit, you need help. So that is where you start. Ask for help from the people who know infrastructure better than you.
If you're looking for IT solutions, contact iT1 today to learn more about our infrastructure optimization solutions.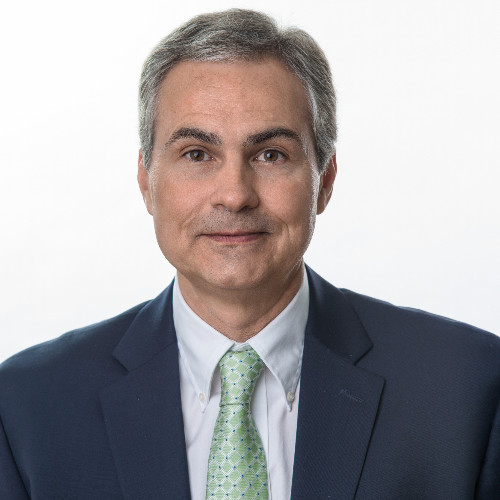 AUTHOR BIO
Dr. Mike Lewis serves as Chief Information Officer, EVP of Informatics, Security & Technology for Trillium Health Resources, a managed-care organization serving more than 350,000 members in North Carolina. He earned his Doctor of Management degree from George Fox University and is a former MBA adjunct professor at Maryhurst University. Mike has worked in the IT field for more than 25 years with stints at IBM, Merisel, and Dell.
<< Back to Resources