Take the World Backup Day Pledge
I grew up on a farm, and one of the first things you have to master when learning to drive a tractor is how to back up. Some days I swear it seems you're backing up more than you're going forward. I feel that way at work sometimes, too.
In the tech world, backing up, when you make a copy of or archive your data, is a necessary thing. If data is important to your job, you get used to backing it up often. Then, in the event of any failure that results in data loss, you simply retrieve your data from the most recent backup. It can be a lifesaver.
All this is why it's important to recognize all roads lead to March 31, World Backup Day.
It sounds simple enough, but backing up your data can be expensive and time consuming. External hard drives can be pricey even though they're cheaper than they were five years ago. Luckily, it seems like cloud-based storage options are becoming more affordable every day. If you require frequent backups, then you'll require large amounts of storage. Depending on the amount of data you have acquired, it's worth knowing your backup session could take a while.
Regardless, now whenever World Backup Day rolls around, I attempt to backup all my contacts, emails, a year's worth of selfies, and all my other data streams. I came across World Backup Day about 10 years ago during an exchange on Twitter. Since then, I've made sure my backups are diverse in nature and not handled with the mentality of keeping "all my eggs in one basket." That attitude will certainly come back to haunt you.
Just as you check your smoke alarms and change the batteries every time Daylight Savings occurs, I prepare myself to set aside some time for my annual full-fledged backup extravaganza on or before World Backup Day. I even set it up as an all-day event in my Outlook and Google calendars. This has the added benefit of keeping folks from inviting me to meetings!
As important as it is to backup work data, I also make it a point to take care of my personal data, too. My gigabytes of personal files are just as important, so family photos, home videos, legal documents, emails, and 80s-music remix mp3s (thank you Limewire) also get a thorough backing up to the cloud or external hard drive.
Truth be known, I've always enjoyed taking advantage of extensive backups. Being a Mac user, backups have been fairly painless, and now the cloud has made backups that much easier. From accidental deletion to corruption or even if I just need a piece of data from an earlier time, I can retrieve my data with confidence. It's one of those few constants in life; it's always there for me.
Speaking of constants, World Backup Day is also a time to celebrate those who are tasked with disaster recovery for your organization. Devising a successful disaster recovery plan is not fun or easy. The continued success of your organization relies on effective backup and recovery, so recognizing this day is as much about the process of backing up data as it is recognizing those who help us when data disaster strikes.
So on March 31 or the last day of any month or the next full moon even, make an effort to back up your files. You can also take the World Backup Day Pledge by raising your right hand and repeating, "I [state your name] solemnly swear to back up my important documents and precious memories on March 31st."
And while you're at it, tell your friends and family about World Backup Day as well because friends don't let friends go without a backup.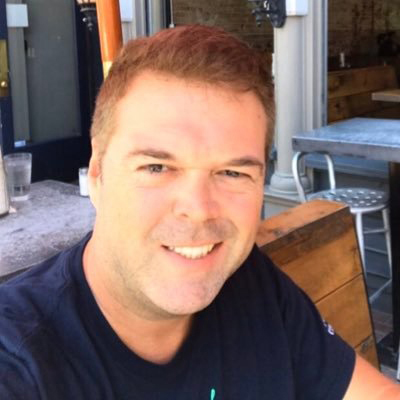 AUTHOR BIO
John Mark Ivey is an award-winning designer and journalist with an extensive background in corporate communications, advertising, and digital marketing. A cancer survivor, he serves as social media and digital marketer at iT1.
<< Back to Resources