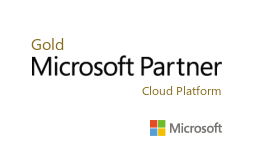 Make the most of your Microsoft 365 environment with additional resources to optimize your environment.    Along with our Microsoft CSP solutions and experts to keep you up to date, we offer Tier 1 and 2 services.  We provide customers with several options for managing environments with the support of their choice.  From protection to licensing management, cost-effective pricing packages created specifically for your cloud service needs.
Basic Support Services include:

•    24/7/365 U.S.-based administrator technical support regardless of Microsoft plan purchased
•    No routing – support agents answer the phone
•    Free Tier 1:  Help and "how-to" support for basic administrator functionality
Enhanced offers:
This includes:
•   Premiere, email services and 24x7x365 Support
•   Policy Creation and Deletion
•   Advanced Threat Protection and Backup
•   Autopilot and Intune Registration
•   Office Applications, OneDrive and more
Proactive Services – Project Scoped
Consider iT1 for Everything 365.  Along with 365 Managed Service, we offer:
•   One point of contact for billing, support, onboarding
•   Multi-Cloud Architects on staff
•   Environment analysis, current licensing and tenant review
•   Account set-up or Tenant CSP delegated admin authority
•   Subscription type to tenant onboarding session
•   Managed 365 and Premier services
CONTACT iT1 TODAY!
Ready to Get Started?
Contact iT1 today and start maximizing your IT investments.
Phone: (877) 777-5995
Local: (480) 777-5995
Fax: 480-777-5994
Email: [email protected]

iT1 Office Locations