HP's Touchpoint: Does Your Business Need Mobile Device Management?
HP recently released TouchPoint Manager, a mobile device management solution that promises to help businesses regain control of the security and operating health of their company-owned devices. We'll delve into that solution a bit later in this piece, but its introduction brings a very important question to light for decision-makers: Does my enterprise need a mobile device management solution?
Let's take a look at a few key considerations to help answer that question:
1) Do you have mobile employees?
For the vast majority of businesses – both large and small, established or startup – the answer is likely yes.
Now, there are more employees engaging in teleworking than ever before, and this takes place for a variety of reasons. Whether it's to cut down on overhead costs, attract talent from other regions of the country, support new parents or offer more flexibility, the benefits of providing the opportunity to work outside of the office are numerous.
"The mobile workforce is now 3.7 million employees strong."
In fact, according to the most recent statistics gathered by Global Workplace Analytics, the mobile workforce is now 3.7 million employees strong, including 50 percent of American employees whose jobs enable them to telework at least 20 percent of time. In larger, more successful enterprises, the trend increases – statistics show that employees of Fortune 1000 companies are working outside the office 50 to 60 percent of the time.
2) Does your remote workforce leverage mobile devices?
Again, the answer here is likely an emphatic yes.
A few years ago, Forrester released a study that found that over half – 52 percent – of workers utilize three or more devices for work, including a smartphone, tablet and laptop. Given the trend toward teleworking and mobile support, we'd bet that today, this percentage has only gone up. And while BYOD programs have become increasingly popular, many businesses are still providing their employees with at least one of the devices needed to support their remote productivity.
3) Does your IT team need more control over its company-owned devices?
If the answer here is no, your company already has a mobile device management solution within its organization.
In the current landscape, it's incredibly difficult to track the health and proper operating status of each company-owned device without the benefit of a solution to provide this level of visibility for you. This difficulty only increases when devices are used by remote employees, as the company's IT team has less opportunity to interface and check up on the devices themselves. What's more, this doesn't stop the trend of shadow IT and cybercriminal activity from threatening the working health of your company's technological endpoints.
The bottom line here is clear: If your business includes mobile employees that utilize devices that you've bought for the purpose of your company, it's crucial to ensure that these endpoints work properly and are adequately protected. In this way, you help guarantee the best return on investment, as well as the longest life for these mobile machines.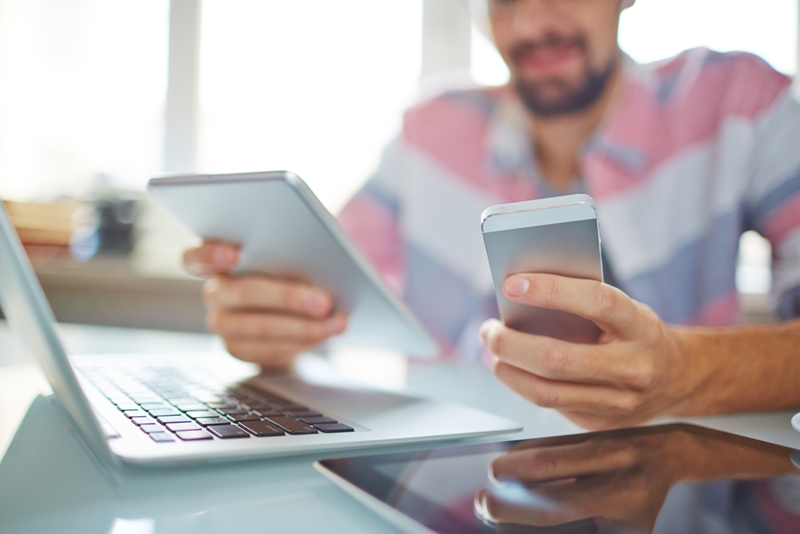 Enter HP Touchpoint Manager: An all-inclusive solution
This is where HP's Touchpoint Manager, a robust remote mobile device management solution, comes into play. It represents the gold standard for mobile device management and allows corporate IT teams to effectively and efficiently take control and responsibility over their company-owned endpoints.
Whether you've invested in laptops, tablets, smartphones or desktops; and whether these run Windows, iOS or Android, HP Touchpoint Manager provides your IT admins with a window into the security and working health of each and every machine.
HP Touchpoint Manager offers a list of key capabilities, including:
Troubleshooting: Should your employee experience an issue with the working order or performance of their device, HP Touchpoint allows a skilled IT employee to remotely access it to quickly and efficiently pinpoint and address the problem. From adjusting settings to completely restarting the device, your IT team has the control and power it needs to keep devices working properly and keep your employees productive.
Upload and download: Managers can a​lso remotely transfer files from their machines to each mobile device. This helps make the installation of new platforms seamless and easy.
Remote security: From GPS locating, inactivity timeout, and remote wiping, HP Touchpoint has everything you need to guarantee the security of your remote devices.
Overall, HP Touchpoint Manager is an all-in-one solution to address all of your device management needs. It gives you the power and control to optimize your company-owned endpoints, ensure that security protocols are enforced and manage the lifecycle of your device investments.
iT1 Source is a premier HP partner, and offers HP Touchpoint Manager alongside our industry-leading support and IT consulting. To find out more, visit our website and contact us today.
<< Back to Resources