How To Ease The Pain Of Purchasing Hardware
My path to IT leadership was one with many twists, turns, and forks in the road that included roles like technical customer service representative, call center manager, engineering support, web development, and a bunch of other roles that give me a wide perspective as CIO. However, my favorite roles along the way always had some component of infrastructure, hardware, and the physical things that make computing possible. Yes, code is 100% required to make the hardware useful and hardware is 100% required to make the code useful. I am hard pressed to think of a better symbiotic relationship than computer software and hardware.
Managing hardware these days includes understanding what seems like a nearly infinite selection of functions, capabilities, and price points. This is one of the factors driving cloud everything, X as a Service including Infrastructure as a Service, and the continued outsourcing of all that backend stuff.  For many organizations today's IT environment contains a mix of on-premises, personal compute, and cloud resources. Unless your organization is 100% cloud, requires bring your own device for every IT tool, and has no physical office space, someone somewhere is buying, configuring, and managing hardware. This means the buyer or buying team is navigating requirements, decisions, and constraints such as:
The need for buying in bulk
Configurability or customization options since IT equipment is not one sizes fit all
Figuring out which vendor, VAR, or partner to trust for an external point of view
Adhering to a technology roadmap, even one they did not create
Environmental, energy efficient, or green demands from the executive team
Working with the finance team to evaluate purchasing vs leasing
Given the supply chain madness, buyers are asking if used makes sense and what defines used
You might notice that the first constraint seems to negate the last. If you cannot buy one new item, then buying in bulk is not a decision to be made. However, the two actually work together because in today's IT hardware environment you may need 200 of a particular item that is not available new, however your vendor partner can find 250 of the prior model, but you have to buy the full lot. Of course, that decision requires understanding the green footprint of the prior version, and many leasing companies will not lease used equipment so now the Finance team has to agree to buy 250 when you only need 200. Moreover, the question of working backwards on the technology roadmap must be addressed with the senior IT executive.
Simple Is Not Easy
Reading above you see how one simple request to buy 200 of X can turn into a full collaboration requirement for the requestor, buyer, finance, executive team, CIO, and your vendor partner. Thus, one of my favorite expressions, "Simple is not easy!"  This is the journey each hardware purchase travels in 2022. As a long-time buyer, approver, technology roadmap creator, and infrastructure owner, I can offer three insights.
Defining Your Ecosystem
First, define your ecosystems. This is the term I use to define my long-term manufacturer choices. For example, you might define Cisco as your only networking equipment manufacturer so that you can develop a deep skill bench of internal support engineers. Alternatively, you might choose Cisco because their certification standards mean it is easier to outsource the management of your network while ensuring the people doing the work have specific knowledge levels.
Knowledgeable Hardware Partner
Second, find a hardware partner who understands your ecosystems and can support your choices. Partner titles include Value Added Reseller, Select Manufacturer Representative, and a dozen other labels. No matter their label, your partner should understand your environment, your needs, your budgeting process, and all of the other elements that make your organization's buying needs unique. To be clear, developing that level of knowledge requires trust on both sides of the relationship. You cannot try to beat every penny out of your partner if you want them to stay in business, and your partner cannot use their knowledge of your organization to suggest goods or services you do not really need. That is why I use the word partner, not reseller.
The Evolution of Hardware
Third and finally, hardware replacement should be an evolutionary, not an exponential, event. Replacing model 10 of a thing with model 12 is nearly always easier than replacing it with model 20. Buying, upgrading, and replacing hardware on a planned cycle i.e., following a technology roadmap, is always easier for your organization than making huge technology leaps. Evolving your ecosystem allows everyone involved from finance to IT administrators, to your end-users to maintain a smoother knowledge transition so that each new thing is sort of like the old thing. For example, users moving from Windows XP to Windows 10 would have endured a major learning curve as compared to those who moved from XP to 7 to 10.
Like every other part of the organization, change is inevitable for IT hardware. The three insights above have made those changes easier for every organization I have supported. While they might seem simple, they are not easy. Defining and adhering to your technology ecosystem can require many years of replacement cycle alignment. Finding a trusted hardware partner requires effort, honesty, and evaluation on both sides of the relationship. Finally, supporting technology and ecology roadmaps through a planned buying cycle that includes IT, finance, and every other organization function that gets a vote, can seem an insurmountable challenge. When it does, look to your partner for ideas, input, and guidance. That is perhaps the biggest benefit of developing the partner relationship.
If you're looking for IT solutions or help with your next hardware purchase, contact iT1 today to learn more about our Communications & Collaboration, infrastructure optimization, cybersecurity, and Cloud services.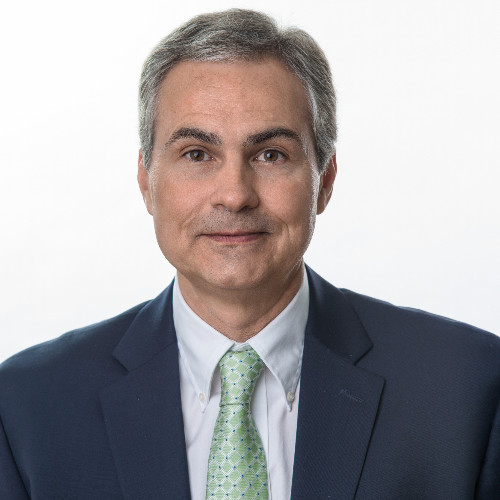 AUTHOR BIO
Dr. Mike Lewis serves as Chief Information Officer, EVP of Informatics, Security & Technology for Trillium Health Resources, a managed-care organization serving more than 350,000 members in North Carolina. He earned his Doctor of Management degree from George Fox University and is a former MBA adjunct professor at Maryhurst University. Mike has worked in the IT field for more than 25 years with stints at IBM, Merisel, and Dell.
<< Back to Resources